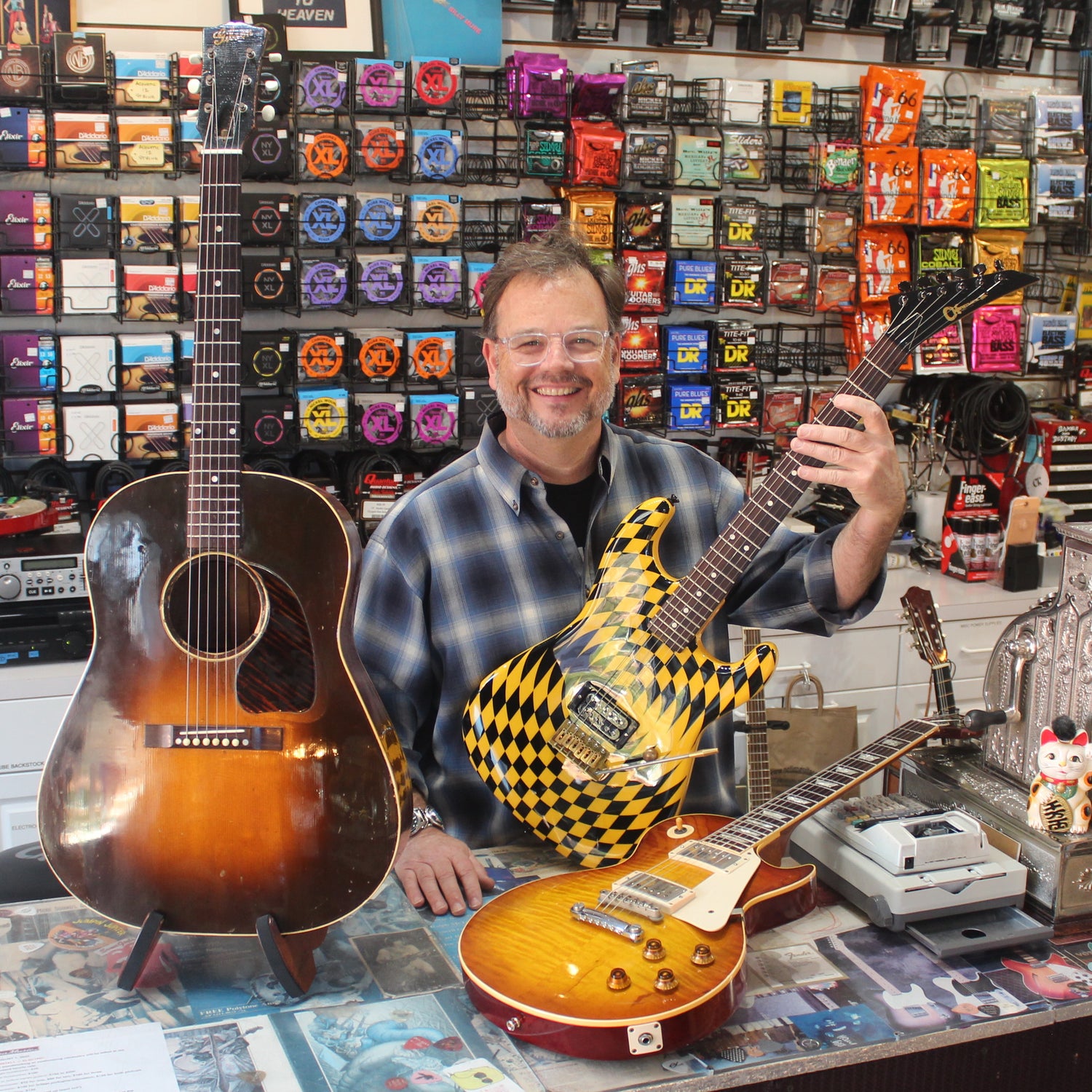 Matt Baker
Matt Baker has been involved with guitars in one way or another for more than 35 years—as a player, member of several bands on both coasts, student (of music and of the histories of guitars), repairman, appraiser, instrument and music journalist, and finally, in his current capacity as the owner of Action Music. Prior to opening Action Music, Matt received a repair certification in 1991 from Bryan Galloup's Guitar Hospital in Big Rapids, Michigan, and subsequently worked as touring guitar tech for national acts. Matt spent most of his early and teenage years in Southern California, then crossed the country to New York, Massachusetts, and finally
Virginia. Matt played hair metal in the early 80's on the L.A. scene and has been inexplicably drawn to guitars from that era ever since.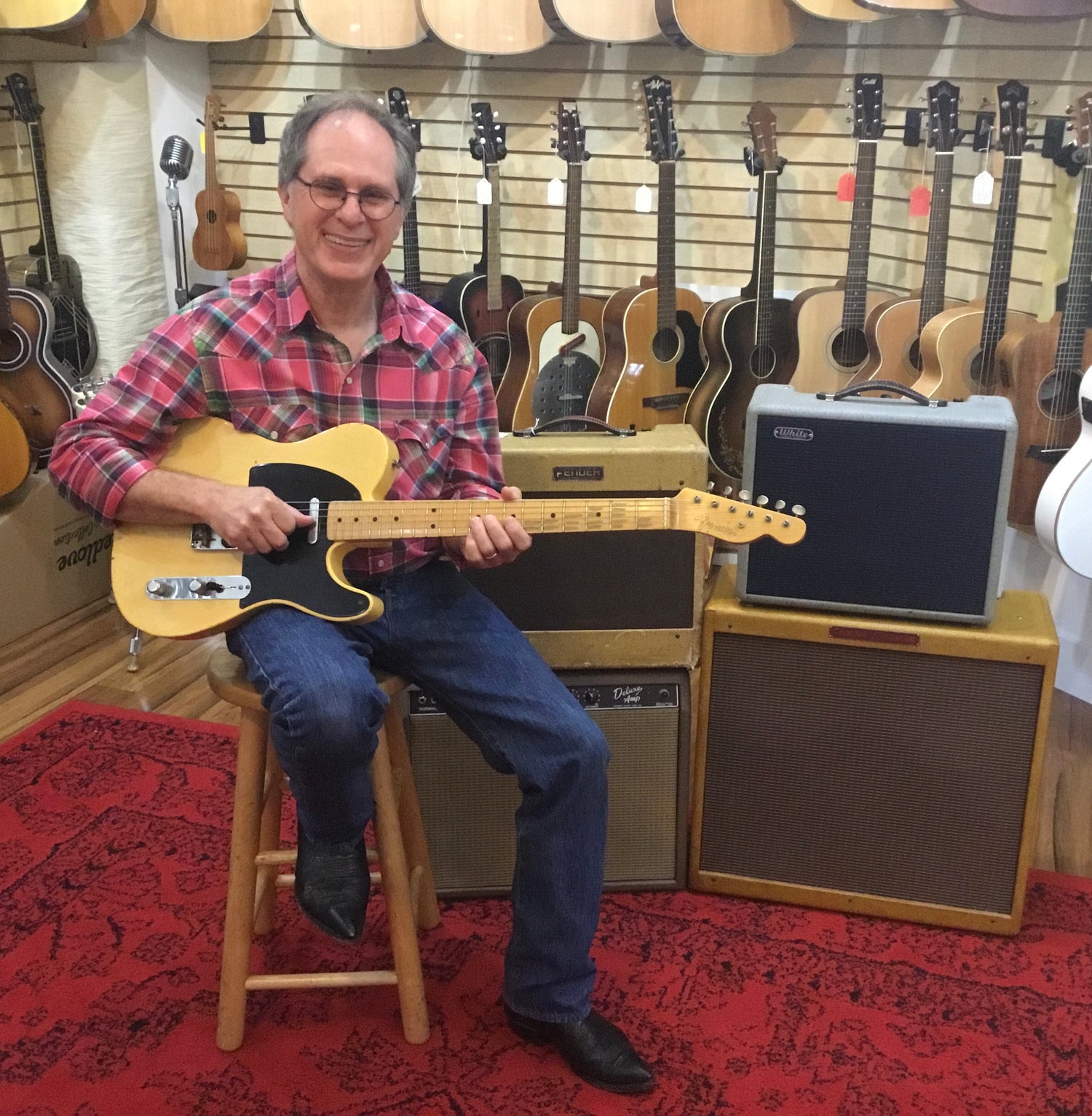 Mike Dutton
A native of Alexandria, VA, Mike has worked with artists Catfish Hodge, Li'l Ronnie & the Grand Dukes, Kurt Crandall, DC's Flatfoot Sam, Big Boy Little Band, and Janine Wilson. Mike has backed nationally and internationally-recognized blues artists Mitch Kashmar, John Nemeth, and R.J. Mischo. Currently, Mike records as part of the all-original instrumental group Rogue Johnsen Project and performs with the Texas-influenced country-rock band The Snake Farmers. Mike has the chops and real world experience to help you find the sound you are looking for.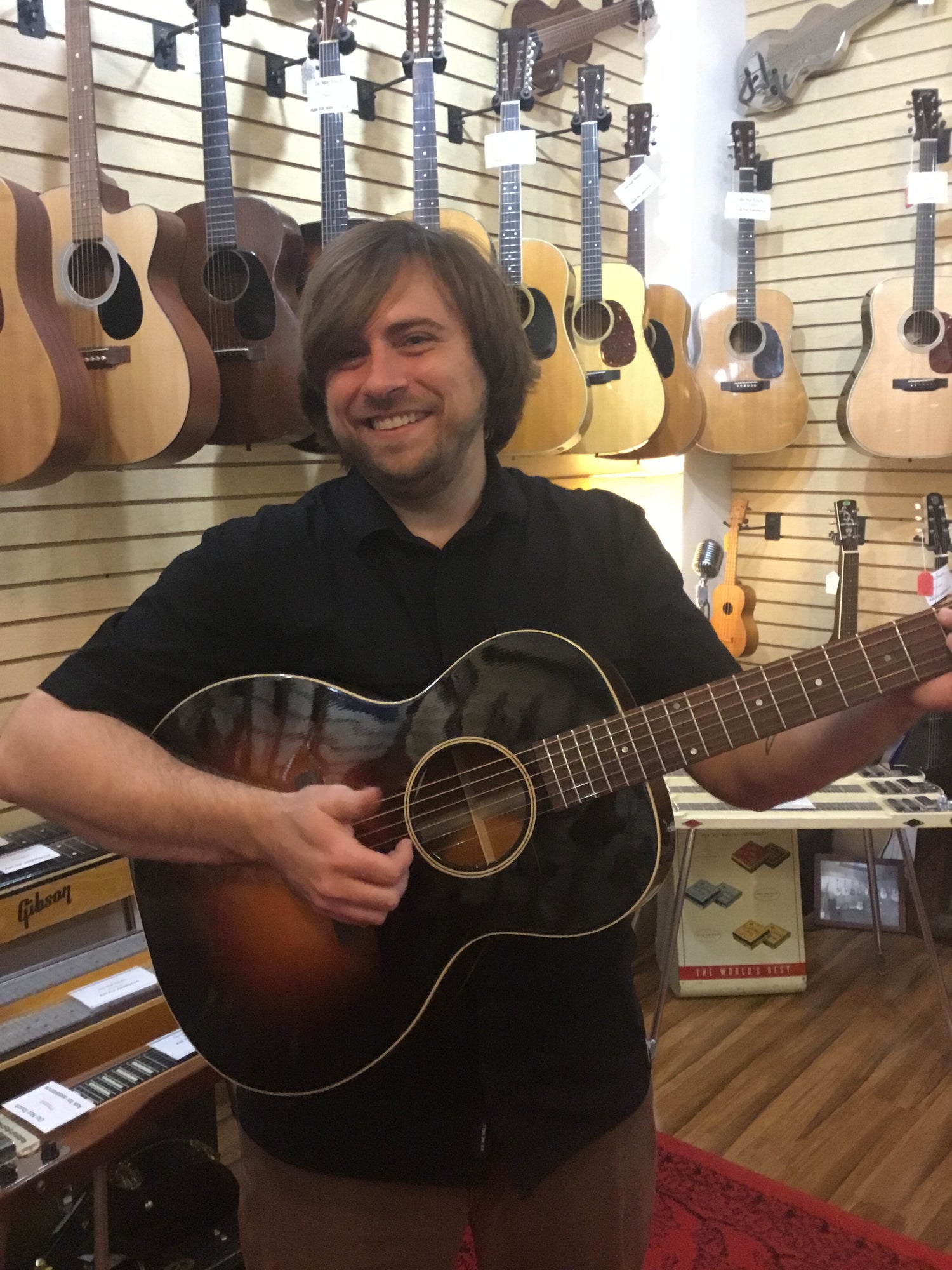 Rob Mays
Rob grew up in Woodbridge, VA, where he played in local bands Mokey Doris, The Family Plots, and Yum. Rob is a 90's-influenced indie rock guitarist/vocalist currently fronting Milo and the Doldrums. He also teaches guitar privately. Rob is well-versed in 90's alternative guitar sounds and styles and knows how to recreate them.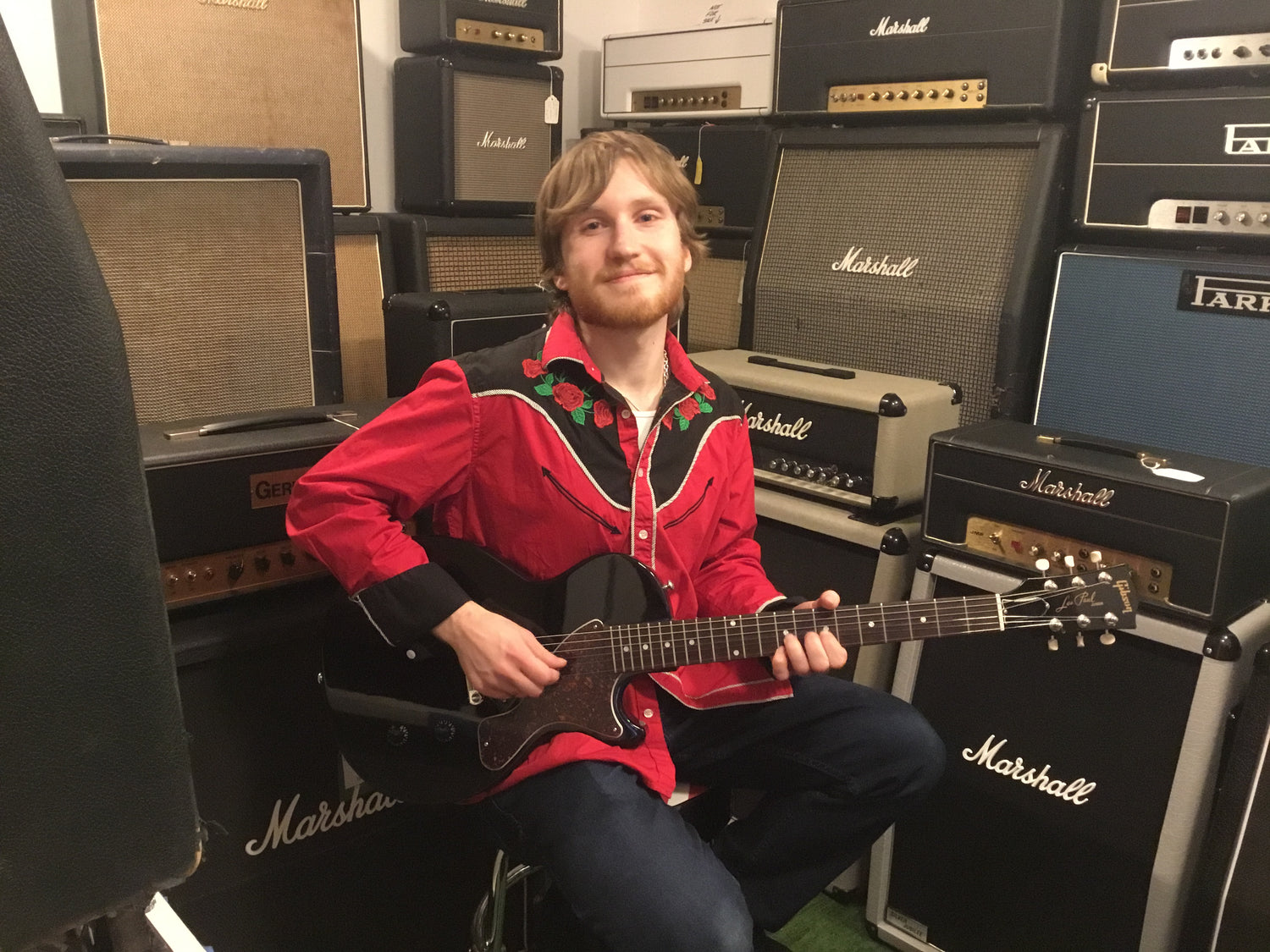 Guy Bouchie
Guy grew up in Front Royal VA, playing in punk and hard rock bands. He fronts GXB, a band influenced by artists like Steve Earle, the Faces, and Aerosmith. When not playing or working, he can be found teaching guitar and piano. Passionate about the guitar sounds of the 70's, Guy loves helping people find their signature sound, whether it's country, punk or classic rock.